Organic Products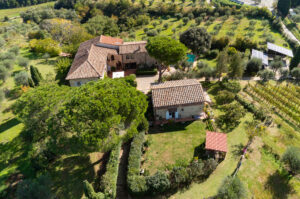 We have about 1.10 hectares of olive groves in which Correggiolo, frantoio, pendolino and leccino, typical of the area, prevail. The olive harvest is done by hand with the help of combs which make the drupes fall onto nets placed on the ground so that the olives are not torn and do not lose their organoleptic characteristics.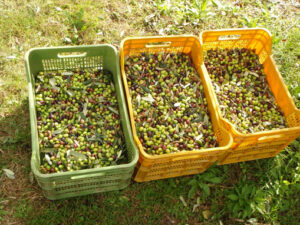 They are deposited in ventilated trays and pressed in a short time with the traditional cold system (which represents the oldest milling system) at a temperature constantly maintained between 23-25° to enhance the aromatic characteristics of the oil. The oil mill where we use ourselves works with one objective: to contribute to the enhancement of quality, to the preservation of the wholesomeness and safety of extra virgin olive oil, characteristics that make Tuscan oil the most qualified product in the world. The oil we produce is an intense oil with a green color and a good balance between bitter and spicy. Its contribution to the dish means that it increases the complexity of the same, enhancing the flavour. However, the main feature is zero acidity.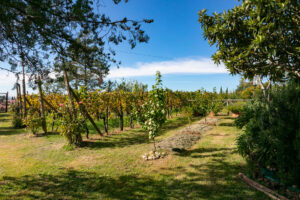 Having only 10 rows of San Giovese vineyards, we sell our grapes to a "friendly" winery that produces excellent Chianti Classico, Riserva and Gran Selezione that our guests can purchase from our company.